Go out together in style with the Picknico
The picnic rucksack/Picknico, consists of 2 stools, a low table and a cool bag. The design allows you to add 1 or 2 extra stools by simply stacking them.
We can now spend time outdoors together in style and comfort, thanks to the Picknico. Thanks to a product made from environmentally friendly materials.
Comfort &
Compact
The Picknico is made for picnics in all seasons and in several places. Partly due to the COVID pandemic, we have learned to appreciate the outdoors more, but we did not want to sacrifice comfort.
The accompanying, comfortable stools give you the chance to sit longer and enjoy each other in nature, on wet and cold surfaces, in squares...
The backpack is designed as compact as possible, which makes it easier to carry and store. Whether you want to go out on foot, by skateboard, bicycle or scooter, public transport or car, you can always carry the Picknico with you.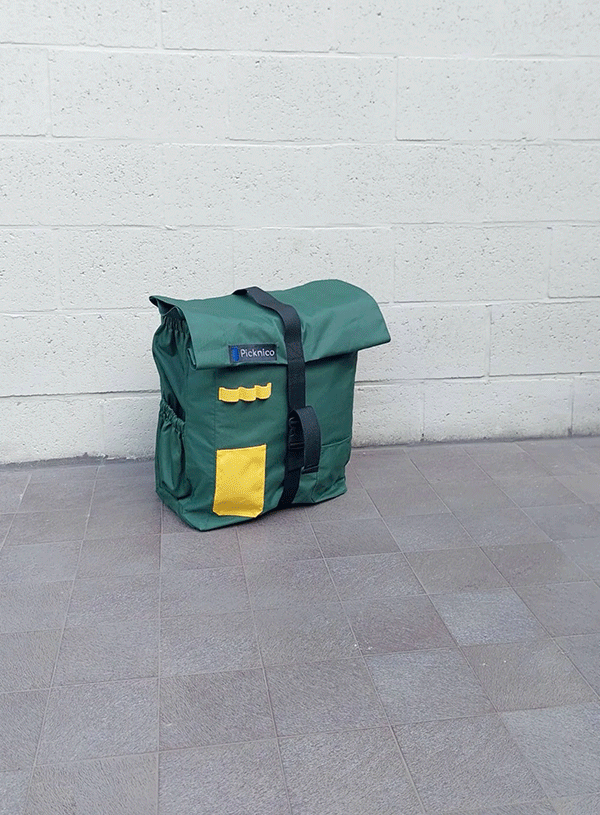 Sizes &
Weights
Recycled Polyester
Bamboo
Aluminium
Info
Studio Basas
Studio Basas is a Belgian company focused on designing and launching innovative and user-friendly products. Finding solutions to today's needs is our driving force, while paying attention to the comfort of everyday life and aesthetics.
With respect for the environment, high-quality materials are selected and waste is kept to a minimum. The products are assembled in Belgium, which means there is also more control over quality and distribution.
Studio Basas is a dynamic and young company founded in 2021 by Nico Van Dijck, a designer who has already designed for other major Belgian companies. Picknico is his first design for Studio Basas, getting the company off to a flying start.